About
Our Experience is your best teacher.
A story for the be-your-own-boss types
In 2015, Marcus Hudson started his third small business. This time, it required its own website with robust solutions. With no coding skills but an interest in internet technology, he decided to build a site himself. He settled on Weebly. This was fine to start out with but it still took a lot of time designing and setting up the site. When he wanted to add more functionality like processing payments, adding complex order forms, etc, the cost in both time and dollars started to climb. When costs began to rise but limitations on customization remained, he switched to WordPress. He spent more time on setup and maintenance but got the customization he was looking for. When his business started growing, so did the demand for his time. He finally folded and hired someone to work on his website so he could focus full-time on his business. This was one of the best decisions he made. The moral of the story – free up your time early on so you can jump start your business and do more of what you enjoy.
Marcus' first site using a site-builder was created.
Switched to WordPress for more customization and lower costs. Marcus finds out that creating a website is the easy part. Growing & maintaining it is another story.
Upgraded hosting service and added multiple WordPress sites. Maintenance work increases significantly.
Hired full-time employees to manage sites after lack of affordable and scalable options available elsewhere.
COVID-19 pandemic forces people to stay at home seeking options to run a side business for extra income OR primary source of income as many were let go from their day jobs.
HG Pro helps consultants, podcasters, youtubers, online stores and other business owners get their small and side businesses off the ground. Clients now have confidence going online, especially to those who wouldn't categorize themselves as tech-savvy.
HG Pro works on improving team and client communication and adds new business tools to its repertoire for clients to continually grow their businesses.
and what we learned.
Starting a website is easier than ever before.Then, the questions seem to get harder and harder as a website grows.
How do I set up my email inboxes?
How do I structure a blog post?
How do I set up an e-commerce store or get paid for my services online?
How will people find my website?
How do I make my site mobile-friendly?
How do I manage customers' emails and requests?
Where do I get stock images from?
How do I collect all the information I need?
How do I edit my images to fit right?
How to integrate my site with social media accounts?
How do I install security on my site to protect it?
How do I implement a calendar, order form, etc?
How do I upgrade my site?
How do I gather customer feedback?
How much time does it take to learn how to use a website builder?
How do I upgrade my site to a faster server?
Starting a website is easier than ever before.Then, the questions seem to get harder and harder as a website grows.
How do we keep prices so low?
Other services charge a high upfront fee and/or higher monthly fees for services you may not need yet. The keyword is YET. If you're intent on growing, you will need additional services.
But there's a lot more to consider when spending several hundreds of dollars on a website. It requires constant maintenance, and because it doesn't make financial sense to manage it yourself, you still turn to someone for ongoing support. Here are three ways we keep our prices low:
Instead of charging you a flat fee to design and set up your site, which you'll need support for anyway, we're focused on helping our clients over the long-term. The costs of the initial set-up and design of a website are stretched over a long period of time and included in the monthly maintenance costs that you'll need in any case.
Another way we keep prices low is because we understand that our clients have different needs. Some are focused full-time on a small business and grow quickly. Some people have a day job aside from a side business and grow at a slower rate. We offer services that accommodate various rates of growth.
The third way we keep prices down is because we are in constant search of new and innovative solutions that are more effective and productive. We don't believe in phrases like, "I've always done it that way" or "I don't know how to use that tool."
Marcus
Solutions Specialist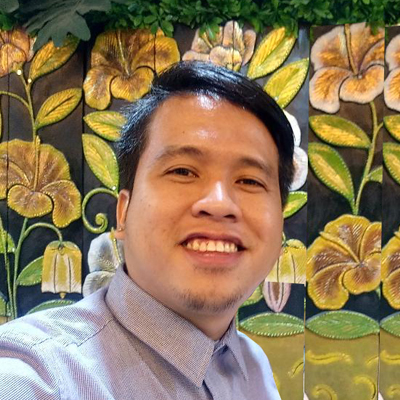 Rico Jay
Web Admin & Developer
Serge Horovits
Programmer